Welcome to Juniata Park Academy!
Vision:
Juniata Park Academy is a School of Excellence. We are a dynamic community of learners empowering one another to become resilient, inquiring, confident members of the global society.
Mission:
The mission of Juniata Park Academy is to create a safe and nurturing learning environment that celebrates diversity. We are a community that holds ourselves to high expectations in maintaining a culture of belonging, academic excellence, and innovation.
Core Values: Respect, Teamwork, Excellence, Perseverance, Personal Responsibility, Problem Solving Optimism, Scholarship
---
The School District of Philadelphia is reopening the Learning Model Selection Process! PreK-2 families who initially chose the 100% digital option can now transition to a mix of in-person and digital remote learning for students (hybrid learning). If you choose hybrid learning, your child will attend school in person two days per week and engage in digital learning three days each week, based on an assigned schedule, beginning the week of Monday, April 5, 2021.
The selection period begins today Tuesday, March 16th and ends this Friday, March 19th. We do have a limited capacity in each classroom. If there are more students registered than we have space allowable, we will conduct a lottery on Monday, March 22nd.
**PLEASE NOTE: If your child is already in hybrid learning, you do not need to complete the form.
You can make your selection in one of two ways:
By Electronic Form – complete and submit the link below for your PreK-2 student. If you have more than one child in PreK through second grade, you will need to submit a separate form for each child.
https://forms.gle/Bz8Nt2CvPad3HScF8
By Phone – call us at 215-400-7010 to inform us of your selection. The school is open for phone calls between 8:30 am – 2:30 pm.
If you don't make a selection by Friday,March 19th your child will remain 100% digital. Families selecting hybrid learning will be contacted by their child's school between March 24-26, 2021 regarding next steps. As always, families that choose hybrid learning can return to 100% digital learning at any time.
If there are more students registered than we have space allowable, we will conduct a lottery on Monday, March 22nd.
Please visit www.philasd.org/aes to learn more about the many layers of safety we have in place to protect the health and well-being of everyone in our schools.
Whatever learning model you choose, we look forward to continuing to support your child's educational needs.
Click here to view the Family Guide to Hybrid Learning.
---
Kindergarten Registration for 2021-2022 school year is now available online or you can call our main office at 215-400-7010 for support.
For more information and to apply online, click here.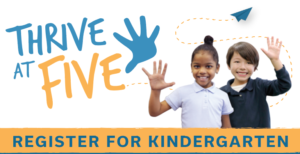 To view the slides from our virtual Kindergarten Open House please click here.  Another Kindergarten Open House will take place in May.
---
Information Regarding Hybrid Reopening Plan
Passcode: T8$4f9C@
Passcode: @Yx60E&y
Spanish Google Slides presentation
PLEASE NOTE: ONLY K-2 STUDENTS WHO HAVE COMPLETED REQUIRED HYBRID DOCUMENTS ARE ABLET O RETURN TO IN-PERSON LEARNING
---
---
The School District will be serving meals from over 100 locations! It's now even easier for you to pick up student meals every Friday from 9 am to 2 pm. Each box contains 7 breakfast meals, 7 lunch meals, fresh fruit, and milk.
 
Find your nearest food site at: Phila.gov/food.
For more information:
Flyer_Spanish Translation of New Locations
Flyer_Arabic Translation_New Locations
Flyer_Vietnamese Translation_New Locations
Do you have a 5th-8th grade student interested in dance?  Our partnership with the Pennsylvania Ballet and Delphi program is continuing virtually.  You can register here.
---
Parent Portal
Did you know that you can view your child's assignment grades and attendance at any time from a computer or mobile device?  This is more important now than ever with virtual learning.  All you need to get started is to create a Parent Portal account.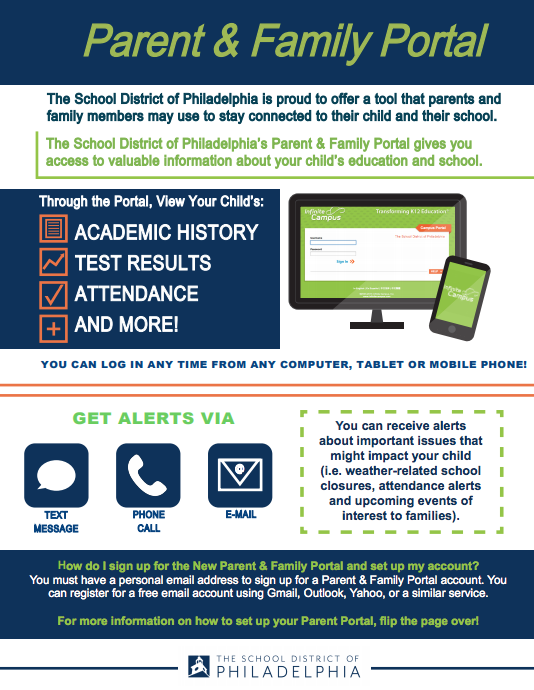 To view a recording of our Parent Portal workshop, please click here.
To access the links and slides shown at our workshop, click here.
For more information about Parent Portal, click here.
---
Click here for information from our school nurse, Nurse Long.
---
Family Engagement Calendar 2020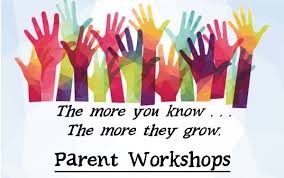 ---
Al-Bustan Seeds of Culture is pleased to offer Friday Arab Arts Program on Google Meets.
• program offerings in visual art, drumming, singing, storytelling
• program is intended for grades 3-8
• program runs from September 25 to December 18, 2020
• program is held 1:00 to 4:00pm on Fridays with 10 minute breaks between the hour
• students can attend one to three program offerings
• art supplies and doumbek will be provided
• $25 registration fee per student, for however many sessions student attends
If your child is interested, please register here. If you have any questions or concerns, please contact Al-Bustan's Programs Coordinator Bridget Peak at bridget@albustanseeds.org  or 207-809-3668.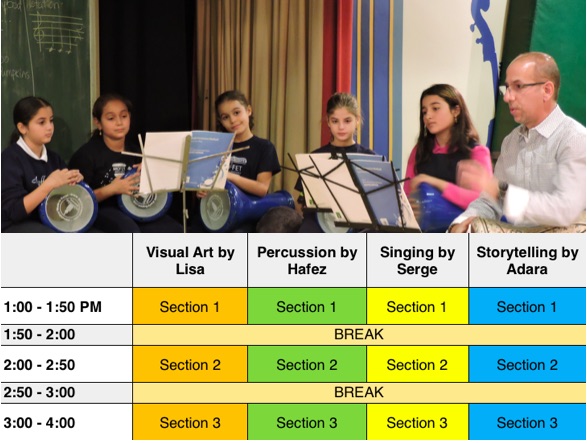 ---
Virtual Learning Schedules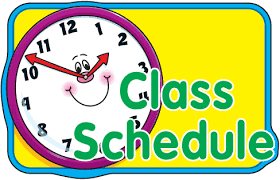 ---
Access Centers
Providing families without childcare a safe space for digital learning.
The City of Philadelphia is providing free childcare to those in need while schools are virtual.  This is a program run by the city, not the School District of Philadelphia, and you must register for your child to attend.  For more information click here.
Access Centers provide Philadelphia's most vulnerable students with a safe place for digital learning when caregivers work outside the home and have no childcare supports. Registration is required.
The staff at these centers:
Supervise students during digital learning time.
Provide meals.
Run activities.
Access Centers are:
Designed to serve our most vulnerable children.
Available by registration only. Access Centers are not drop-in sites.
Free of charge.
Open to Philadelphia students entering kindergarten through sixth grade.
Located throughout the city.
The City is partnering with community-based organizations to offer these services during COVID-19.
For a list of locations, click here.
---
New Student Registration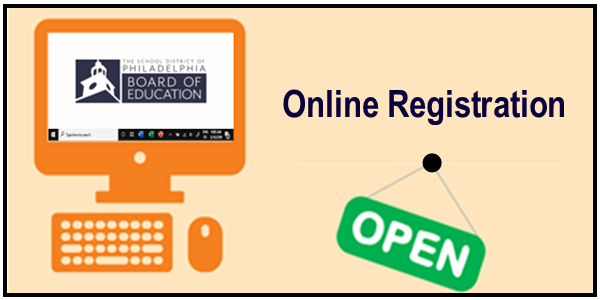 Student registration is online this year and is open now.
---

School Supply Lists for Virtual Learning are now available here!
---
2020-2021 School Year Calendar
Click here for this year's school calendar.
Note: School will be opening virtually on September 2nd and will continue online through at least November 17th.
---
 We encourage all families, staff, and other stakeholders to provide input and feedback into our 2020-2021 School Plan.
---

---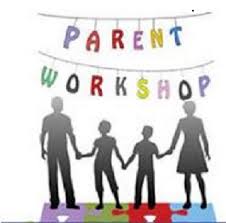 ---
Resources for JPA Families During Coronavirus Closure
Information about the city's free childcare for students in grades K-6

Information regarding where you can find meals for students and locations with food for families

Information regarding the CHIP medical insurance program

Playworks at Home Online Resources
---
Our Mission
The mission of Juniata Park Academy is to create a safe and nurturing learning environment that celebrates diversity. We are a community who hold ourselves to high expectations in maintaining a culture of belonging, academic excellence, and innovation.Flyer_Arabic Translation_New Locations Flyer_Vietnamese Translation_New Locations