Parent Portal
Parent Portal
Did you know that you can view your child's assignment grades and attendance at any time from a computer or mobile device?  This is more important now than ever with virtual learning.  All you need to get started is to create a Parent Portal account.
To view a recording of a recent Parent Portal workshop, please click here.
To access the links and slides shown at our workshop, click here.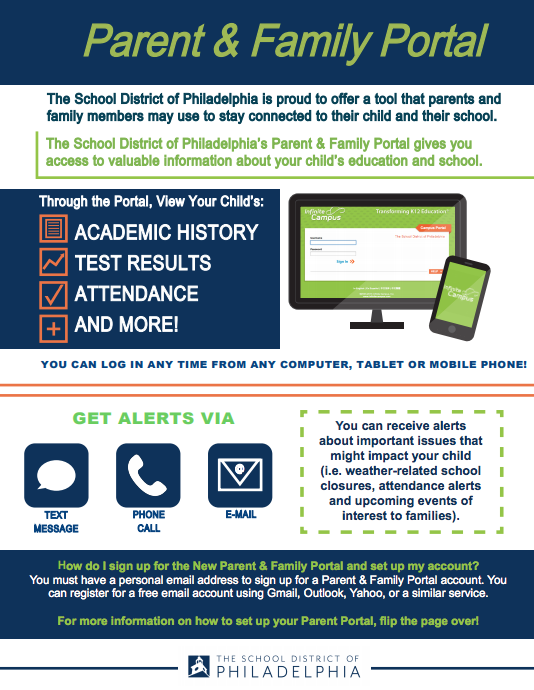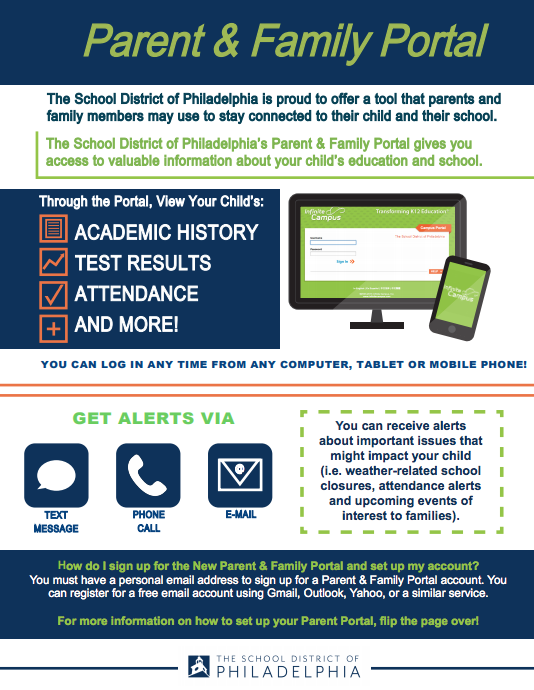 For additional information about Parent Portal, click here.